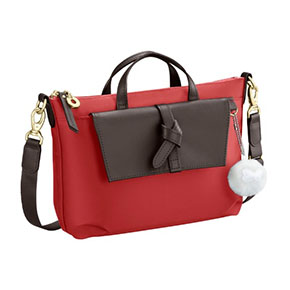 59691
10,000 yen (10,800 yen with tax)
W30 x H19 x D8 cm
280 grams, 3 liters
Detachable shoulder-bag strap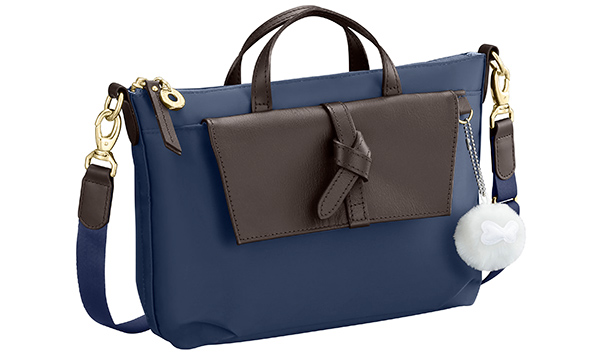 A simple design committed to elegance

These shoulder bags have been designed with a focus on simplicity and classiness, so that they can be used not only for everyday outings, but also on special occasions like parties. Their handbag-style design looks great with neat, refined attire.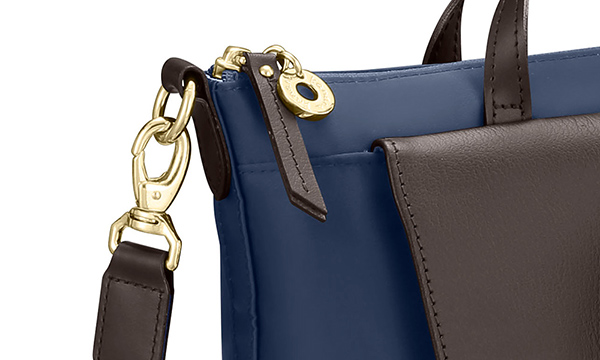 The elegance is in the details

The main material has a stylish sheen, and the shiny gold metal parts add a touch of class. The knot adorning the flap is modeled after a kimono obijime cord and gives the shoulder bag its unique look. We've given full attention to the details so you can take your outings up a notch in style.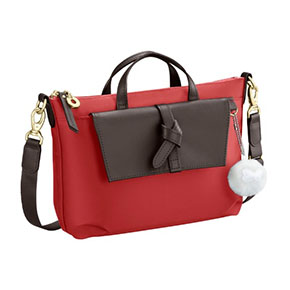 59691
10,000 yen (10,800 yen with tax)
W30 x H19 x D8 cm
280 grams, 3 liters
Detachable shoulder-bag strap