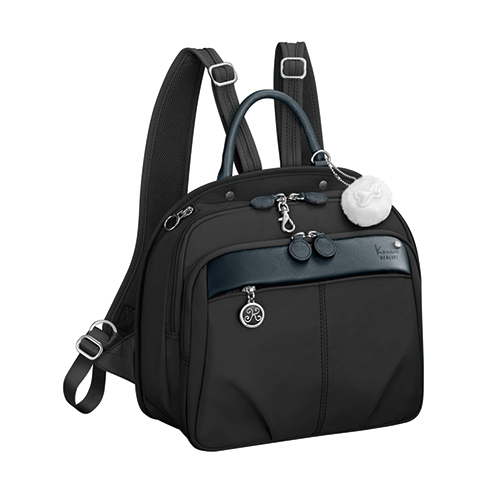 Black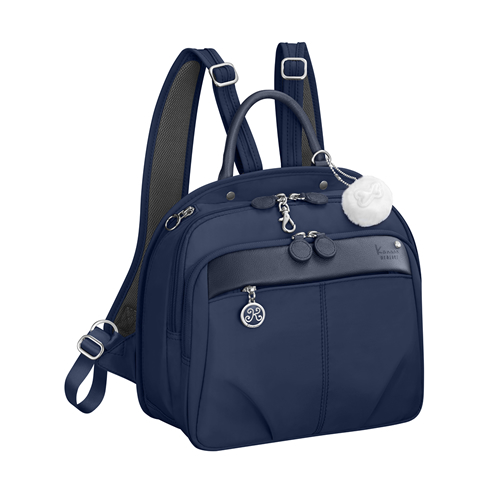 Reprinted Navy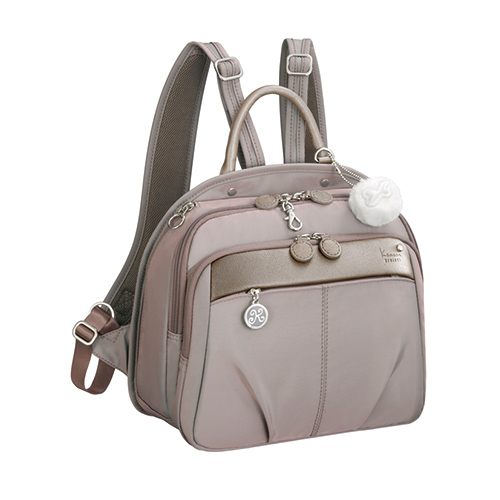 Beige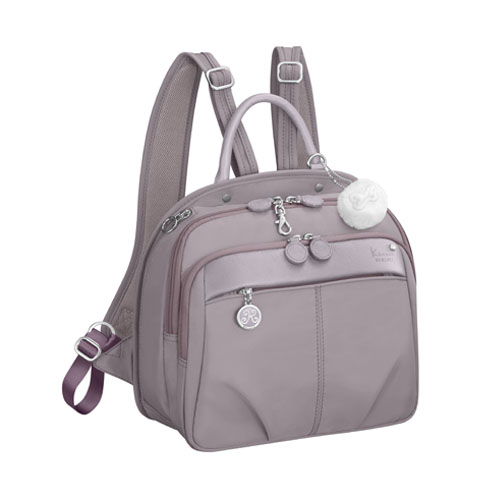 Lavender Mist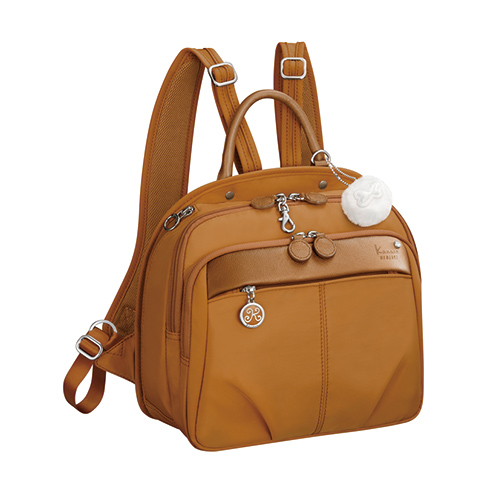 NP orange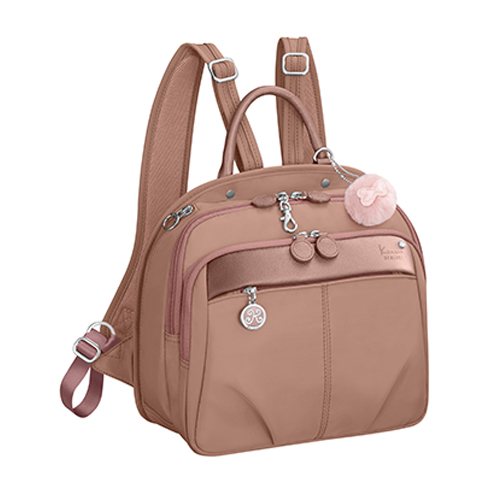 Coral pink
Kanana Ruck backpack
Celebrating 10 years! Kanana Ruck keeps evolving to make you look good—even from behind.
A backpack that makes every
trip fun by freeing all your senses. It's loaded with smart features.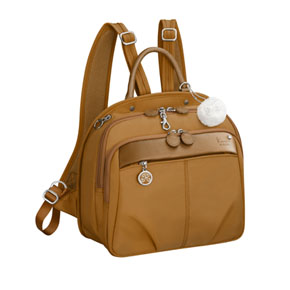 Small, 54784(62084)
15,000 yen (16,200 yen with tax)
W29 x H28 x D10 cm
550 grams, 7 liters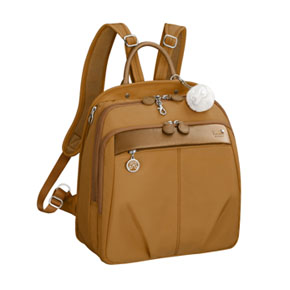 Medium, 54785(62085)
17,000 yen (18,360 yen with tax)
W30 x H34 x D11 cm
610 grams, 10 liters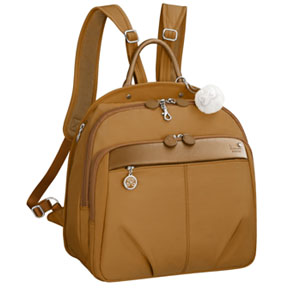 Large, 54786(62086)
19,000 yen (20,520 yen with tax)
W33 x H35 x D13 cm
650 grams, 12 liters
Accommodates A4 size


A Swarovski® crystal on the front adds a touch of class.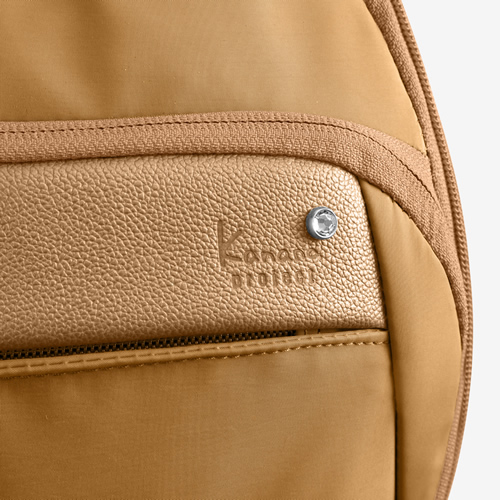 A zipper charm with a letter K motif.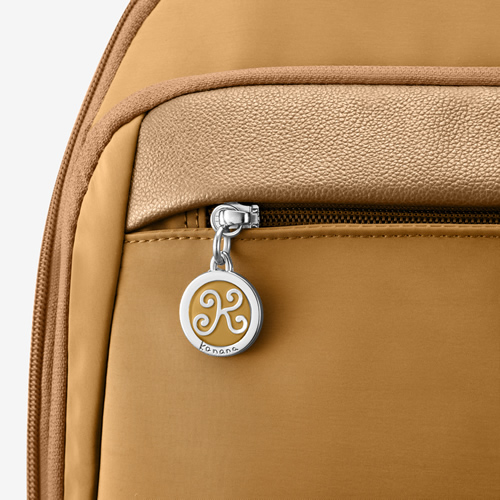 The main material is a chambray fabric with a stylish sheen.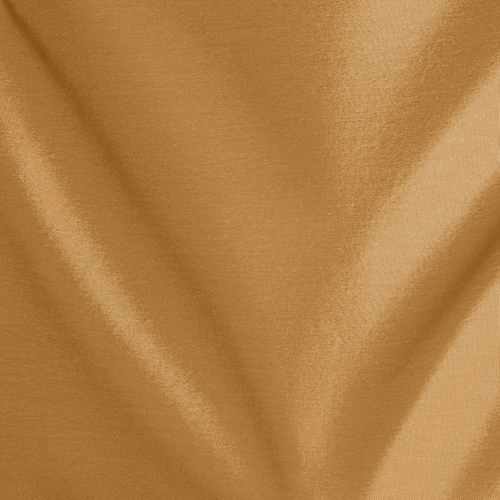 The main compartment lets you easily keep track of all your small items.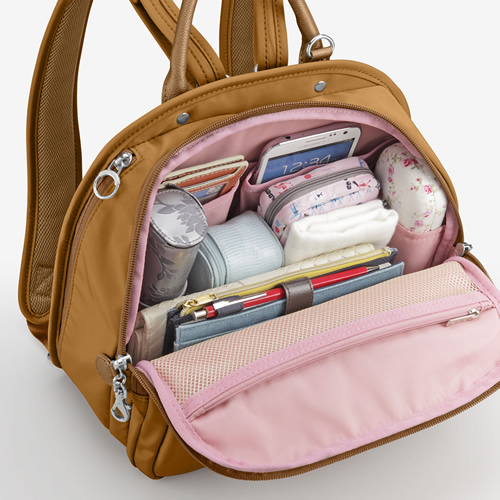 The main compartment zipper has a safety lock to keep it securely closed.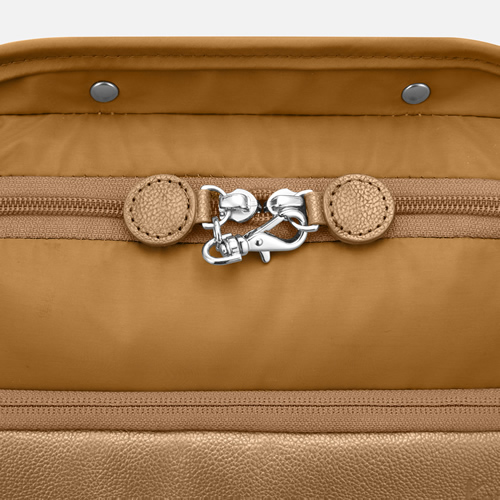 The side pocket holds a beverage bottle.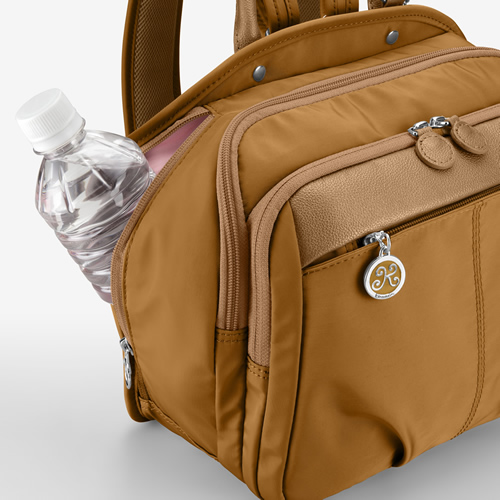 A secure pocket on the back is handy for keeping valuables.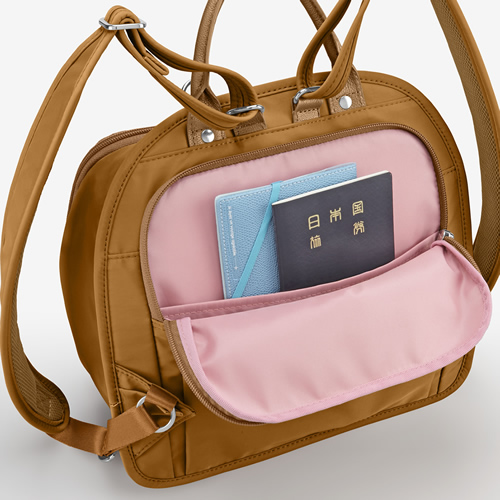 At the back of the main compartment is a meshed zipper pocket where you can keep leaflets and the like.

The front pocket gives easy access to a digital camera or mobile phone. It's lined with urethane padding for protection.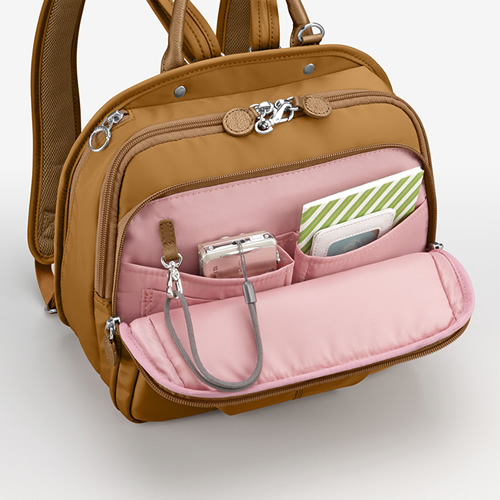 The bottom front pocket stores the things you need on hand, such as a commuter pass holder.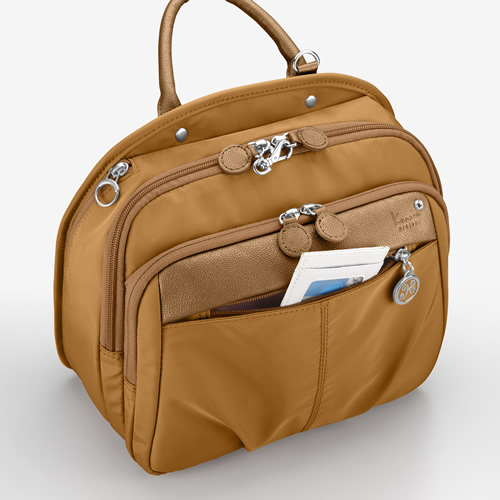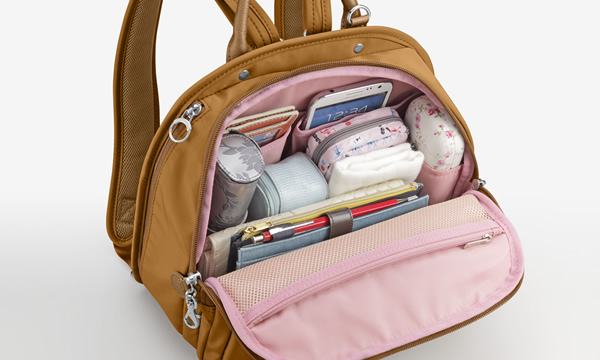 Pockets for storing things when you're strolling about town

The way Kanae sees it, you don't need to carry much when you're on a short trip to town. That's why we focused on making the backpack compact but with plenty of handy pockets.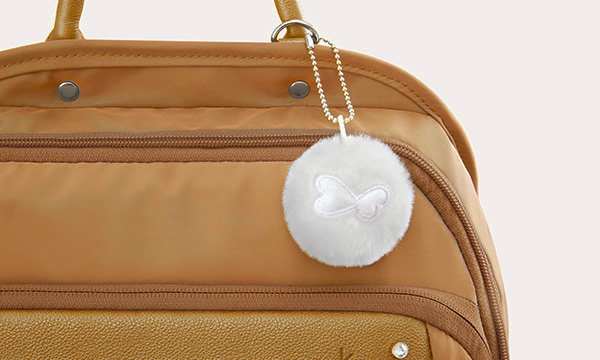 Comes with Kanana travel charm

This cute lucky charm is filled with our wish that you may find happiness on your journey and return home safely.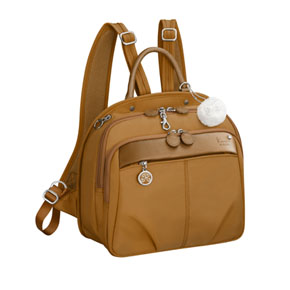 Small, 54784(62084)
15,000 yen (16,200 yen with tax)
W29 x H28 x D10 cm
550 grams, 7 liters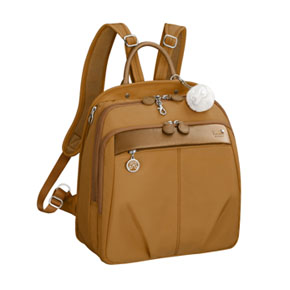 Medium, 54785(62085)
17,000 yen (18,360 yen with tax)
W30 x H34 x D11 cm
610 grams, 10 liters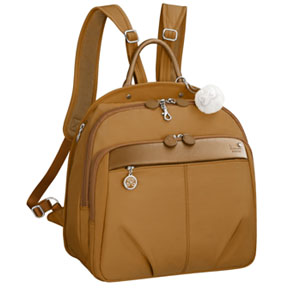 Large, 54786(62086)
19,000 yen (20,520 yen with tax)
W33 x H35 x D13 cm
650 grams, 12 liters
Accommodates A4 size