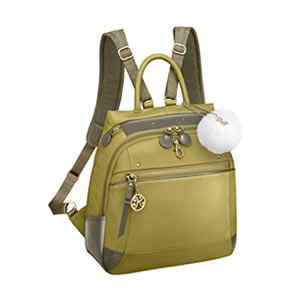 Small, 31751
32,000 yen (34,560 yen with tax)
W27 x H30 x D9 cm
600 grams, 7 liters
Main material: Cowhide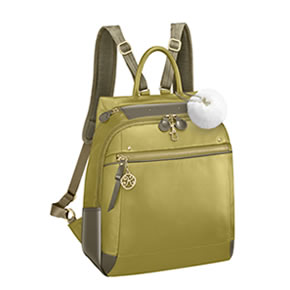 Large, 31752
34,000 yen (36,720 yen with tax)
W29 x H35 x D11 cm
680 grams, 11 liters
Main material: Cowhide


Two types of leather—soft and patent—let you travel with panache. The real-fur lucky charm is a light-hearted accent.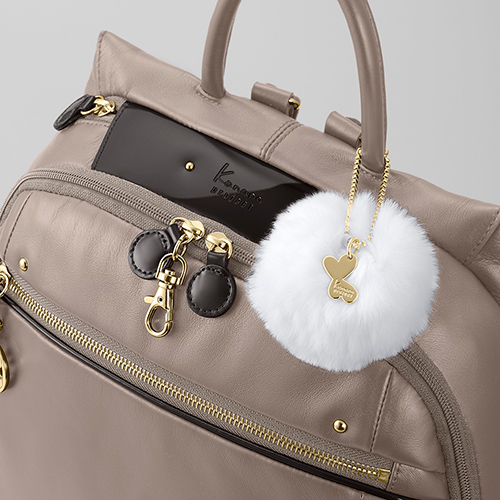 The main compartment zipper has a safety lock to keep it securely closed.

Inside the main compartment are pockets for storing small items.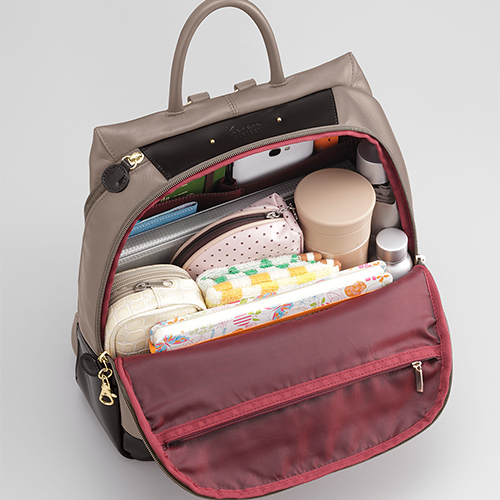 A secure pocket on the back is handy for keeping valuables.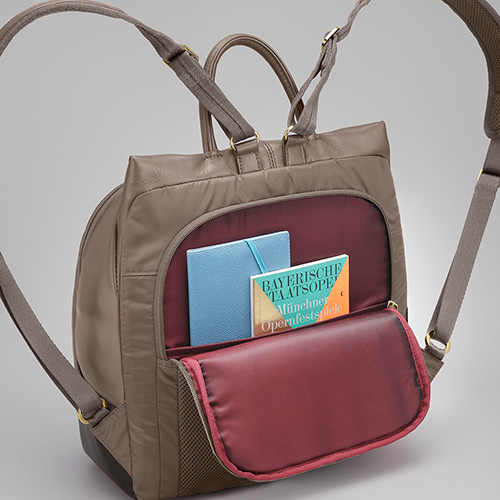 The side pocket holds a beverage bottle.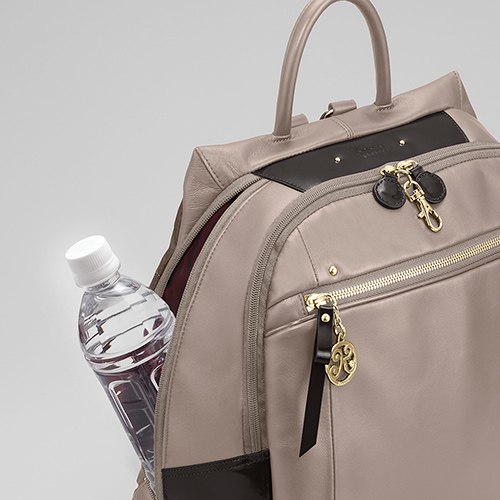 The front pocket's zipper strap has a charm with a Swarovski® crystal. A little sparkle with each step you take.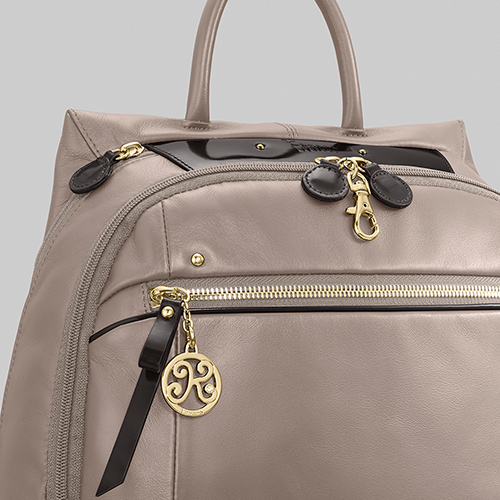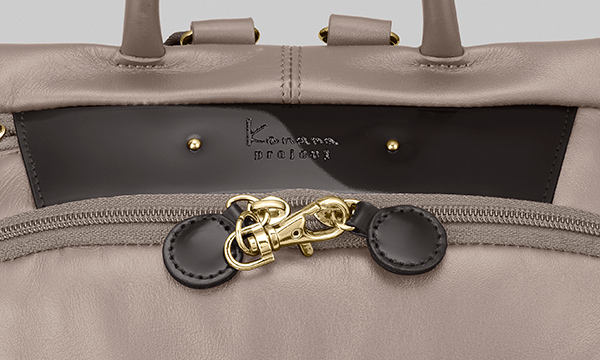 Luxurious use of high-grade leather

The main unit is made of supple soft leather for a step up in quality. Glossy patent leather is used in other parts. The harmony of these two types of leather brings an air of refinement.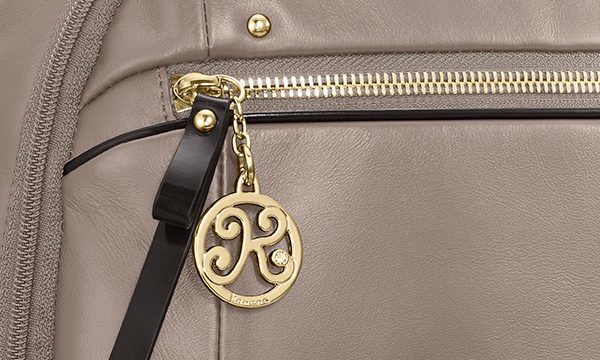 Close attention to sewing and finishing means enhanced quality

Luxurious, high-grade models finished with care. Their refined, graceful silhouette makes them look great when you're dressed up for special occasions.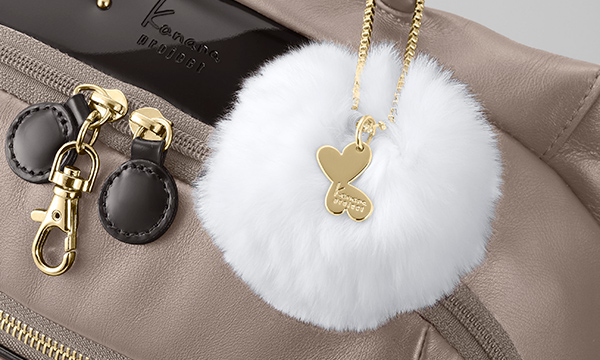 Specially designed Kanana travel charm

This lucky charm represents our wish that you find happiness on your journey. Designed specially for the Hana Series, it's made of real fur and a cute wing-shaped metal ornament.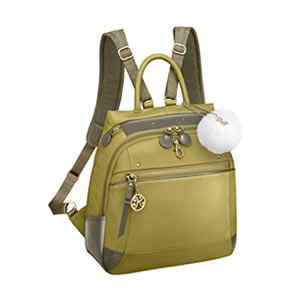 Small, 31751
32,000 yen (34,560 yen with tax)
W27 x H30 x D9 cm
600 grams, 7 liters
Main material: Cowhide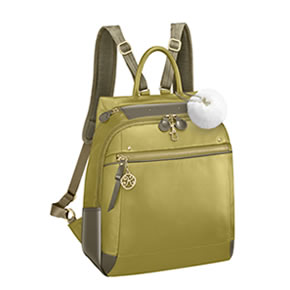 Large, 31752
34,000 yen (36,720 yen with tax)
W29 x H35 x D11 cm
680 grams, 11 liters
Main material: Cowhide